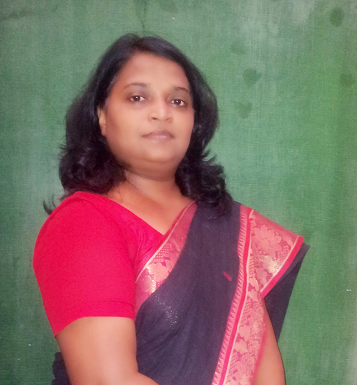 Dear Parents and Students,
I welcome each of you for this academic session 2018-19, with wonderment and breakthrough at the Campus of Tripada International School, State Board.
Here at , the Campus of Tripada International School, we hold in high esteem human relationships besides the ideas and the values that fortify the development of the students. We offer intellectually, socially and conducive environment for our students to pursue the goals of academic excellence. We strive not merely for knowledge and skills but also for the virtues to make them men and women of character and contribute further for the harmony in the world.
In this continuous process of education, we prepare a generation for future by opening doors of opportunities so that every aspect of the personality would blossom.
Ropo Oguntimehin says , " Education is a companion which no future can depress, no crime can destroy, no enemy can alienate it and no nepotism can enslave." Our school team is ready and willing in our endeavor to make education a purposeful and enjoyable experience in the safe environment at Tripada International School.
I invite you to ascertain your potential, unleash your energy and take a fresh look at this evolving time and draw rewarding lessons from it.
Have a great year!

Ms. Anila James
V.Principal (State Board)

PRIMARY SECTION TEAM 2018-2019
| | | |
| --- | --- | --- |
| Sr.No. | Name of Teacher | Qualifications |
| 1 | Ms. Pratiksha Parikh (Principal/Director Academic & Operations) | Phd., M.A., M.Ed., CIDTT, DCA |
| 2 | Ms. Anila James (V.Principal) | B.Sc., B.Ed. |
| 3 | Ms. Anita Gangwani (coordinator Std-I & II) | B.Com., B.Ed. |
| 4 | Ms. Bindal Parikh (coordinator Std-III & IV) | B.Sc., B.Ed. |
| 5 | Ms. Kavita Pandya (coordinator Std-V,VI,VIII) | B.A., B.Ed. |
| 6 | Ms.Vaishali Thakar | M.Com, pursuing D.EI.ED |
| 7 | Ms.Bindiya Shah | M.A, B.Ed. |
| 8 | Ms.Vrunda Joshi | B,A, B.Ed. |
| 9 | Ms.Trupti Shukla | M.Com, D.C.A, pursuing D.El.Ed. |
| 10 | Ms.Priyanka Kothari | B.Com., Montessori, pursuing B.Ed. |
| 11 | Ms.Purvi Vira | B.Com., Montessori, pursuing D.El.Ed |
| 12 | Ms.Preeti Naidu | B.Com., Montessori |
| 13 | Ms.Sneha Patel | B.S.W., M.S.W, I.R.P.M.,UG.CD |
| 14 | Ms.Lipi Thakkar | B.Sc., pursuing B.Ed. |
| 15 | Ms.Sandra Irene | B.Com., B.Ed. |
| 16 | Ms.Ritika Shah | B.A, pursuing D.El.Ed. |
| 17 | Ms.Anita Pillai | B.A., B.Ed. |
| 18 | Ms.Divya Panchal | M.C.A |
| 19 | Ms.Meenal Julka | M.Com, pursuing B.Ed. |
| 20 | Ms.Prabeena RadhaKrishnan | M.A., B.Ed.(English) |
| 21 | Ms.Shweta Popat | M.A., B.Ed.(English Literature) |
| 22 | Ms.Abha Mehrotra | M.A., B.Ed., N.T.T |
| 23 | Ms.Beena Mistry | B.A., PPSM, B.Ed. |
| 24 | Ms.Surbhi Shah | M.A., B.Ed.(Gujarati) |
| 25 | Ms.Radha Shinde | M.A., B.Ed.(Psy.) |
| 26 | Ms.Anita Patel | M.A., B.Ed.(Gujarati) |
| 27 | Ms.Jyoti Joshi | M.A., B.Ed. |
| 28 | Ms.Purvi Dave | M.A., B.Ed.(English) |
| 29 | Mr.Sagar Chudgar | B.Com, D.El.Ed.(pursuing) |
| 30 | Ms.Mamta Pandya | P.T.C., M.A |
| 31 | Ms.Divya Vangiri | B.C.A, M.C.A(5th) |
| 32 | Ms.Pushpa Trivedi | B.A.II, Rashtrabhasha (Ratna) |
| 33 | Ms.Raksha Bansali | B.Sc., B.Ed., M.A. |
| 34 | Mr.Anteem Desai | M.Sc., B.Ed. |
| 35 | Ms.Vandana Oberoi | B.Com, B.Ed., LLB. |
| 36 | Mr.Ankit Trivedi | M.A., B.Ed. |
| 37 | Ms.Sonal Pandya | B.Sc., M.A, M.Ed. |
| 38 | Mr.Jagdish Bhatt | A.T.D. |
| 39 | Mr.Hardik Jethwa | Diploma Fine Arts |
| 40 | Mr.Balbhadra Pandya | B.A,M.A,B.Ed. |
| 41 | Ms. Ushaben Jani | M.Com. |
| 42 | Ms Shina Gupta | B.Com, M.B.A., B.Ed. |
| 43 | Ms. Anita Menon | B.Sc., M.C.A. (pursuing B.Ed.) |
| 44 | Ms. Pragnesh Naik (Music Teacher) | Music Expert |
| 45 | Ms.Dhruvi Acharya (Librarian) | MLISC,BLISC |
| 46 | Ms.Arti Vajja | M.Com., CCC, Tally |